If you missed them, you can find the documents here.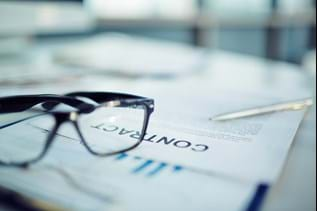 Don't delay!
The document states:
"For both face to face and specialist telephone advice contracts we will continue to require that all providers hold either Lexcel or the Specialist Quality Mark which is valid at the contract start date. "Organisations wishing to submit a tender may wish to consider applying for these standards now if they do not currently hold them to ensure they meet our requirements by April 2018" 
The process of Lexcel accreditation takes several months, so it is worthwhile thinking about this well in advance to ensure you aren't caught out close to the deadline. 
If you have any questions about the assessment process or the standard itself, please contact us here.
Why Lexcel?
Lexcel is the Law Society's prestigious practice management standard. Gaining accreditation demonstrates a high level of commitment to client care, information security and case management.
It doesn't just help with LAA contracts; it can also help you differentiate yourself from competitors in commercial contracts, panel participation and beauty parades.
It provides a flexible framework which can assist you in meeting your legal and regulatory obligations such as the SRA's Code of Conduct and data protection requirements whilst improving operations.
Our assessors are based across the country and have a wealth of experience in the legal sector. Many firms agree that having a 'fresh pair of eyes' to look at their practice is beneficial. 
To request a free no-obligation quote for Lexcel, please click here.