Ace Shelter is responsible for the manufacture and installation of a wide range of Shelters, canopies and Covered Solutions nationwide and also provide bespoke service enabling them to provide products in any quantity to their client's specifications. This personalised service has allowed them to work with key clients include the likes of Morrison's, Asda, BBC, NHS and most recent the new DP World London Gateway.
How did you get started with the Framework?
"When we discovered we had to have the CE certification for our Welded products, we found it extremely difficult to get clear definitions of what exactly; we need to have in place in order to achieve it. There were so many grey areas and conflicting definitions, that we found it very frustrating. We were given incorrect and very vague advice from associations who were supposed to be assisting us and charging our company a great deal of money from doing it. When we found Centre for Assessment, we felt we had finally found people who knew what they were doing and could give us the correct information and point us in the right direction". 
How was the assessment and review process and did you find it beneficial?
"I found the initial assessment extremely helpful and informative, the assessor gave us clear advice on the Procedures and Systems we needed to have in place in order to achieve accreditation".
The assessment offered by Centre for Assessment is a UKAS agreed format broken down into two stages. Stage 1 is a review of your documented factory Production Control (FPC) to assess whether it meets the mandatory documentation requirements and to ensure that your FPC is robust enough to go forwards to the stage 2. Stage 2 involves an on-site visit to assess how your FPC works in practice and to ensure that you are meeting all the requirements of the standard.
Would you recommend the Framework or Standard to other organisations?
"Definitely!"
EN 1090 demonstrates your businesses competency through the specific areas outlined in your scope (a summary of the services organisations provide). Achieving EN 1090 will enable your organisation to gain a wider understanding of how the industry operates enabling you to manage resources efficiently and tailor your offer to ensure customer requirements are met.
How will you be taking Framework or standard forward in the future?
"This will help to provide recognition for our business that we are a competent provider of welded structural steel products".
As of July 2014, all companies operating within the structural aluminium' market are legally required to be EN 1090 certified.
How would you describe your experience?
"Professional, Relaxed and Informative"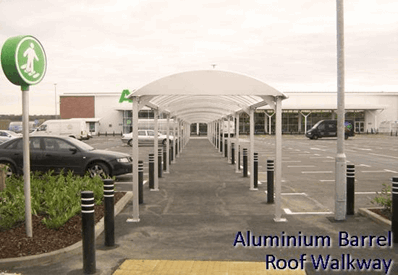 For more information on EN 1090 here.